SHOPPING FOR THE BEST 3 ROW SUV? LOOK NO FURTHER.
SHOPPING FOR THE BEST 3 ROW SUV? LOOK NO FURTHER.
Posted on June 8, 2023
Why are so many people choosing SUVs these days? Well… in addition to offering functionality and space, buyers love their look and feel. In particular, more growing families are moving away from minivans and instead opting for three-row SUVs that seat seven or eight passengers while offering loads of cargo space.
Toyota has three 3-row SUV vehicles that are built to accommodate lots of passengers and all the things that come with them. The Toyota Highlander, Toyota Sequoia and Toyota 4Runner all offer an additional third row with strategic designs that fit cargo of all shapes and sizes.
Toyota Highlander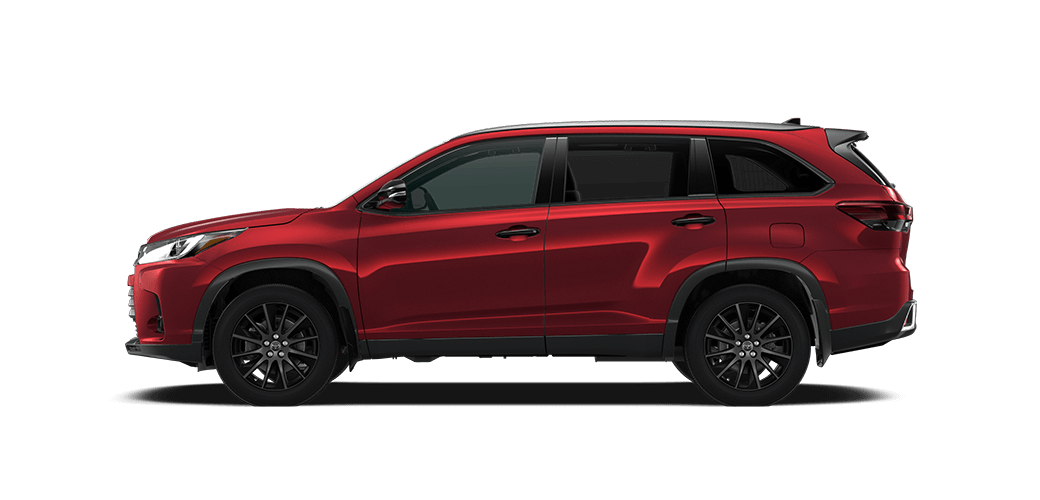 The Toyota Highlander is a 7-seater SUV with 3 rows and a ton of amenities. Edmonton drivers love the space it offers them while still looking and feeling like a mid-sized SUV. Equipped with Toyota Safety Sense and available options such as All-Wheel Drive and Blind Spot Monitor System, more families are choosing the Highlander than ever before.
The Toyota Highlander also offers Canada's only mid-sized Hybrid SUV. Included is Toyota's innovative self-charging gas and electric Hybrid powertrain which comes standard on the Hybrid model. Not only is it incredibly efficient — 8.1/8.5 (City/Hwy) L/100 km — it still puts out an impressive 306 horsepower. That bests all of its competitors including the Ford Explorer.
Toyota 4Runner
Most Toyota fans know and love the 4Runner. Built with adventure in mind and the capability to tackle the most difficult terrain, the Toyota 4Runner is the perfect blend of utility and prowess. Equipped with 4WD, this mid-sized SUV seats seven and offers a spacious trunk for outdoor adventure gear.
With a towing capacity of 5,000 lbs, the 4Runner is perfect for families looking to tow the boat to the lake in the summer. Drivers will especially appreciate the Multi-Terrain mode which gives you more control on slippery surfaces.
Toyota Sequoia
The Toyota Sequoia is a force to be reckoned with. Families love the power — 381 horsepower thanks to a 5.7 litre i-FORCE engine. They also love the versatility it offers, knowing it can handle backroads and city streets with equal capability.
The Sequoia is a large SUV with seating up to eight. Like the 4Runner, it's equipped with four-wheel drive and Toyota Safety Sense. The 2020 Sequoia now comes with Apple CarPlay and Android Auto functionality. Finally, road trips with the family are suddenly a breeze thanks to a Rear Seat Entertainment System with 9-in. display and heated rear seats.
An SUV For Every Need
Is your family growing? Have an active lifestyle? Looking for an SUV with more room? You might be in the market for a 3-row Toyota SUV. Whether you choose the Highlander, 4Runner, or Sequoia, all are equipped
Your habits, responsibilities, and routine have a considerable impact on whether a 3-row SUV or minivan is the right vehicle for you. Whatever your decision, there's simply no need to compromise on safety or style. In fact, choosing a vehicle with quality, durability, and reliability in mind has never been easier.