5 Reasons to Choose WEM Toyota For Your Next Car Detail
5 Reasons to Choose WEM Toyota For Your Next Car Detail
Posted on June 15, 2023
There is no better feeling than a freshly cleaned and detailed car. But with so many choices for professional car detailing in Edmonton, how do you know which one is the best place to take your vehicle? 
We think our team at West Edmonton Mall Toyota has the edge over the competition thanks to our convenient valet service, competitive pricing and superior results.
Need more details?
We break down 5 reasons why you should choose WEM Toyota for your next car clean.
#1 Shop While You Wait
Our dealership is located in West Edmonton Mall — the largest mall in North America — which means you are just seconds away from hundreds of shopping, entertainment and dining options. What other car cleaning places in Edmonton can say the same?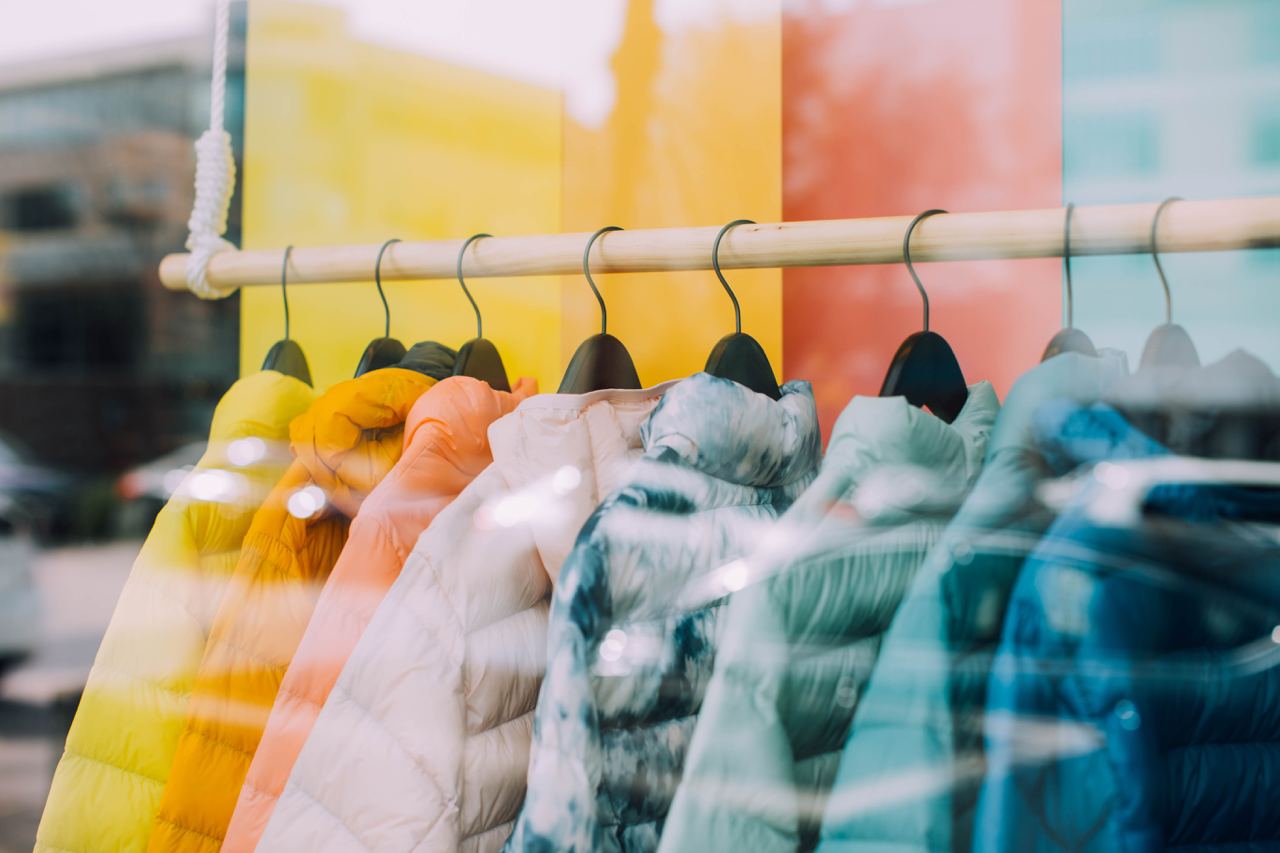 Why sit in a crowded waiting room while your car is being cleaned? Why go through all the hassle of dropping your vehicle off for a few days? Instead, bring your car to us and take advantage of your time in the mall by getting a few errands done or grabbing lunch.
#2 Use our Convenient Valet Service
Our convenient valet service makes dropping your car off and picking it up so easy! All you have to do is drive your vehicle through our Valet Station located right beside the Waterpark and let us know which service you need.
After your car is cleaned, swing through our Service Department, show our team your valet ticket and one of our Service Advisors will grab your freshly detailed vehicle for you.
See —  we told you it was easy! In fact, Play107 Radio Host Lisa Evans just used our valet service and loved it. Watch her experience here.
#3 Competitive Pricing and Packages
Different drivers have different needs so we offer a selection of car detailing packages that range from quick cleans to comprehensive car detailing that leaves your car looking cleaner than the day you bought it.
Car Detail Packages
Deluxe Exterior
Starting at $39.95 
This quick clean includes an exterior hand wash and dry as well as a tire dressing. This is the perfect option for someone wanting a fast clean but is looking for better results than just your average car wash drive-through.
Deluxe Interior
Starting at $59.95
This car interior cleaning option includes a floor mat shampoo and vacuum throughout your vehicle. We also wipe down your front dash, instrument panel, console, door panels and interior windows. We recommend this package for drivers who need the inside of their car cleaned but don't have the time or products to do it themselves.
Deluxe Complete
Starting at $99.95
This package combines the interior and exterior packages and includes an extra level of sanitation inside the vehicle on high-touch point areas. This is the perfect choice to freshen up your vehicle inside and out.
Toyota Touch Premium
Starting at $249.95
This package includes everything the Deluxe Complete does but levels up in some important ways. Enjoy a floor mat and general spot shampoo, upgraded power wash of the tires and fenders, trunk and cargo area vacuum, an exterior and interior rubber treatment and the removal of any damaging environmental contaminants.
We recommend this one for busy families on the go who need that extra level of care. Kids leave behind debris, dirt, car seat stains, cheerios, tiny fingerprints… we love them, but boy do they make a mess. This package takes your family hauler from a mess on wheels to looking like the day you bought it.
Toyota Touch Ultimate
Starting at $449.95
Our Touch Touch Ultimate package is the highest level of interior and exterior cleaning you can get. It includes everything in the Toyota Touch Premium and adds an engine shampoo, complete interior shampoo including your carpet, door panels, and leather conditioning. Finally, our team performs an intricate paint restoration process that removes all environmental residue and tops it off with polish and wax.
This package is the perfect choice for car enthusiasts who want their ride to look immaculate at all times. We also recommend this package for owners looking to sell privately. A detail of this level could raise your resale price by hundreds if not thousands of dollars.
#4 We Deliver The Best Car Interior Cleaning Results
While having a freshly cleaned car exterior can definitely turn a few heads, having a beautifully cleaned car interior is what matters to most drivers. After all, we spend all our time inside the vehicle, right?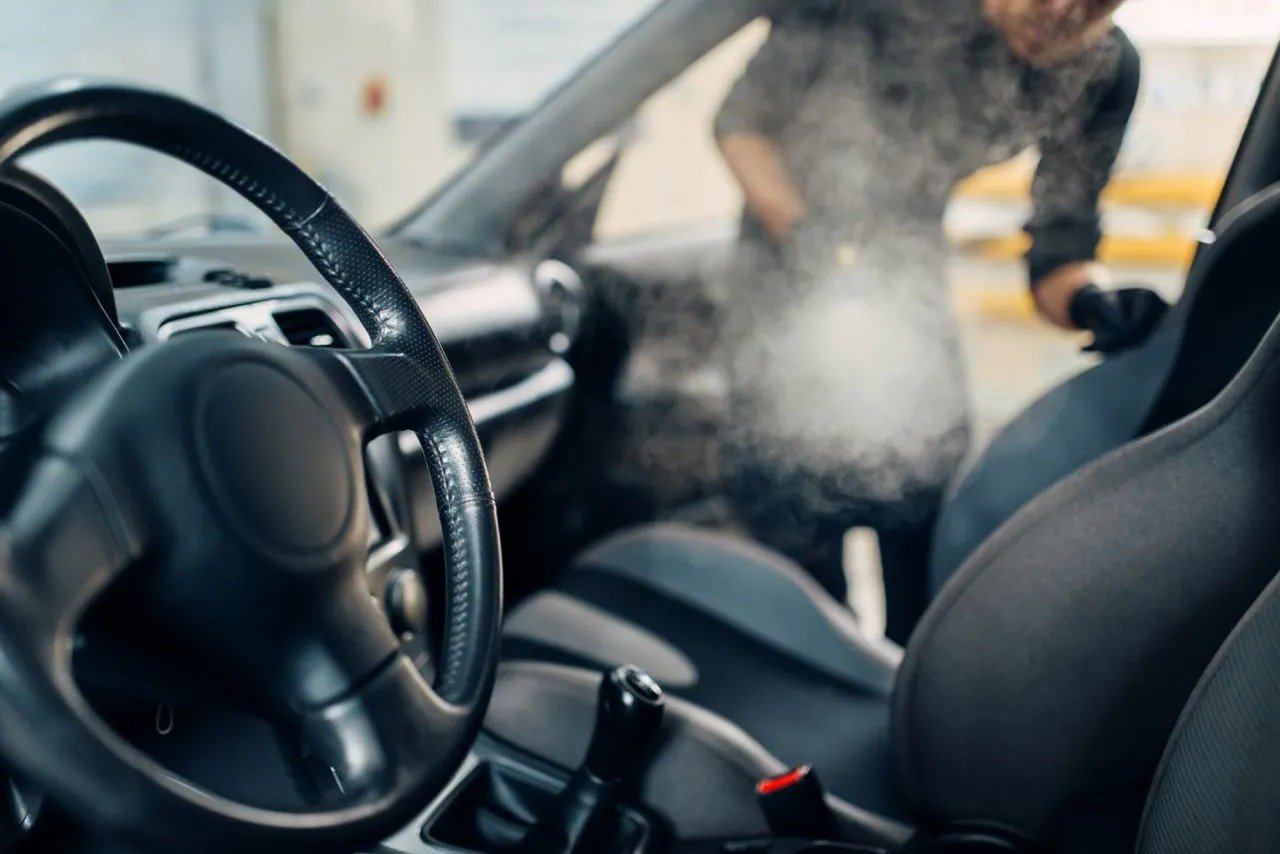 We pay attention to the details — like the fingerprints on your dash to the grease stain on your cloth seat. We clean in between the folds of your dash where dirt, dust, and pebbles have been collecting for months.
We wipe, polish, and de-grease the hard-to-reach areas you have to look at every day. So when you pick up your vehicle, the inside of your ride looks and smells as fresh as ever.
#5 Our Professional Detailers Have Years Of Experience
Our dealership has been serving Edmonton for over 20 years and we take great pride in that. We care about our customers, some of whom have been with us since the day we opened our doors. That means hiring the best in Edmonton with the expertise to deliver the results our customers have come to expect from us.
When you drop your vehicle off for a car clean at West Edmonton Mall Toyota, you can be sure our team of experts is using the best cleaning products and equipment in the business. From Toyota Touch sanitization to our two-step paint restoration process that leaves your vehicle shining like new, our detail department raises the bar of professional car detailing in Edmonton.
So What Are You Waiting For?
Spring is right around the corner which means now is the perfect time to show your vehicle some love after a long winter season. To learn more about what detailing packages we offer, click here. Have a question or a special request? Call our team today at 780-420-111! Our mission at WEM Toyota is to show you a superior level of service that will have you coming back for more.